customer reviews


This was my first experience at this jeweler. Ken was able to do my repair while I waited. Other jewelers that I inquired with said it would be sent out and take over a week. Ken was very accommodating and I would definitely recommend this jeweler!
- G L

Had my swatch battery replaced here. Lisa was friendly and courteous, and they were flexible in their timing and did it while I waited. Very reasonably priced, and conveniently located inside Shop Rite. Two thumbs up!
- Nadir Jeevanjee


Lisa was great! She was so patient with me with my decision for my new 14k necklace and made herself available to speak with me whenever I had questions. She made a custom order for me and it only took 1 day to arrive. Extremely happy with my new necklace and very impressed with how nice, professional, and helpful Lisa was. Am definitely going to continue purchasing from here and def recommending to friends/family!
- Craig Leibowitz


I went in to have a custom designed name plate made in 14k gold. Initially we were unable to find the exact chain that I wanted in any of the books available at the store. Lisa was so patient and kind and promised me that she would find the exact link that I wanted. Just picked up the chain today, and I absolutely LOVE it!! They were so professional, timely and courteous. Would definitely recommend them for custom jewelry designs.....Satisfied and Happy Customer
- Zenovia Piper


I just purchased a gorgeous ring from the Gallery. Ken was so professional and very patient when I was ordering the ring. I absolutely love it. I also had some repair work done on other rings, and they look like brand new. Lisa was so very nice in helping me pick out a gift for a friend. I highly recommend this jewelry store and will definitely go back. Thank you very much Ken and Lisa.
- Sandy Schaefer


Just purchased an engagement ring from here a couple of weeks ago and it was such and amazing experience. The ring was absolutely amazing. Was able to provide them wit ha diamond and they were able to create a custom setting for me with no issue. My now Fiancee is absolutely stunned with the ring. I couldn't be happier and would highly recommend their work. The address is wrong on google though. This is located inside the shoprite on route 130. Go in the store and make a quick right and it is right there.Lisa and Kenny are amazing and definitely go here if you need something.
- Anthony Sapichino


staff is knowledgable, courteous, professional...I highly recoomend them
- Adrienne Garber


Very nice little jewelry shop. Ken was a very great help with adjusting my ring and also suggesting matching bands to go along. Very friendly and welcoming and worked really fast. I would highly reccomend anyone to this shop! :-) hope to be back soon for more pieces!
- Shatia Hernandez


Lisa and Ken we're very helpful in finding the right stone to make a fantastic pendant for my wife. The work is high quality and the service is very personal. Will go again for our next big event.
- Jon Feibus


I took my grandmother's engagement ring here to get a new band on it for my wife. The staff and owner were very courteous and extremely knowledgeable. I am giving 5 stars on on the customer service right now, and I''m sure I will keep the 5 star rating after I get the piece back. I will write a follow up when the work is done. So far, great experience!
- Adam Lawrence

Great service with very reasonable pricing! Great job with my watch repair!
- Alden


So let me start by saying that I have gone here for plating services and to have a custom piece made and I will continue to come to them for everything I need. They are wonderful people, and they do beautiful work. I had them set a diamond into a ring a couple of months ago and not only did they welcome me in and go out of their way to make sure I was getting exactly what I wanted, but they even stayed past closing to help me out. The final piece which was completed quickly, was stunning, perfect and very reasonably priced. I can't praise them enough for their honest and personalized service.
- Tristan Passeggiati


I absolutely love this place!! I have been coming to this location for over 15 years and even though I moved to Colts Neck, I make the trip back to the East Windsor store whenever I need to trust someone with my jewelry. They are the BEST!!!
- Trie Marie

Amazing experience! This post will not do justice to the kindness and generosity given by both Ken and Lisa. We always hear how material objects don't bring happiness; however, Jewelry Design Gallery helps make keepsake pieces for a family to treasure forever. I brought in a picture of my grandfather and they printed it onto a gold heart necklace. The final product was breathtaking and I know it will stay in my family forever.

If you want high-quality pieces and an experience where people will take the time to care about you - this is the place to go. I came into the store as they were getting ready to close and they did not rush me for one second. They wanted to be sure I was getting everything I hoped for. I could not be more grateful for their beautiful business. They go above and beyond!

This is where all my future jewelry shopping will happen!
- Nicolette Hankh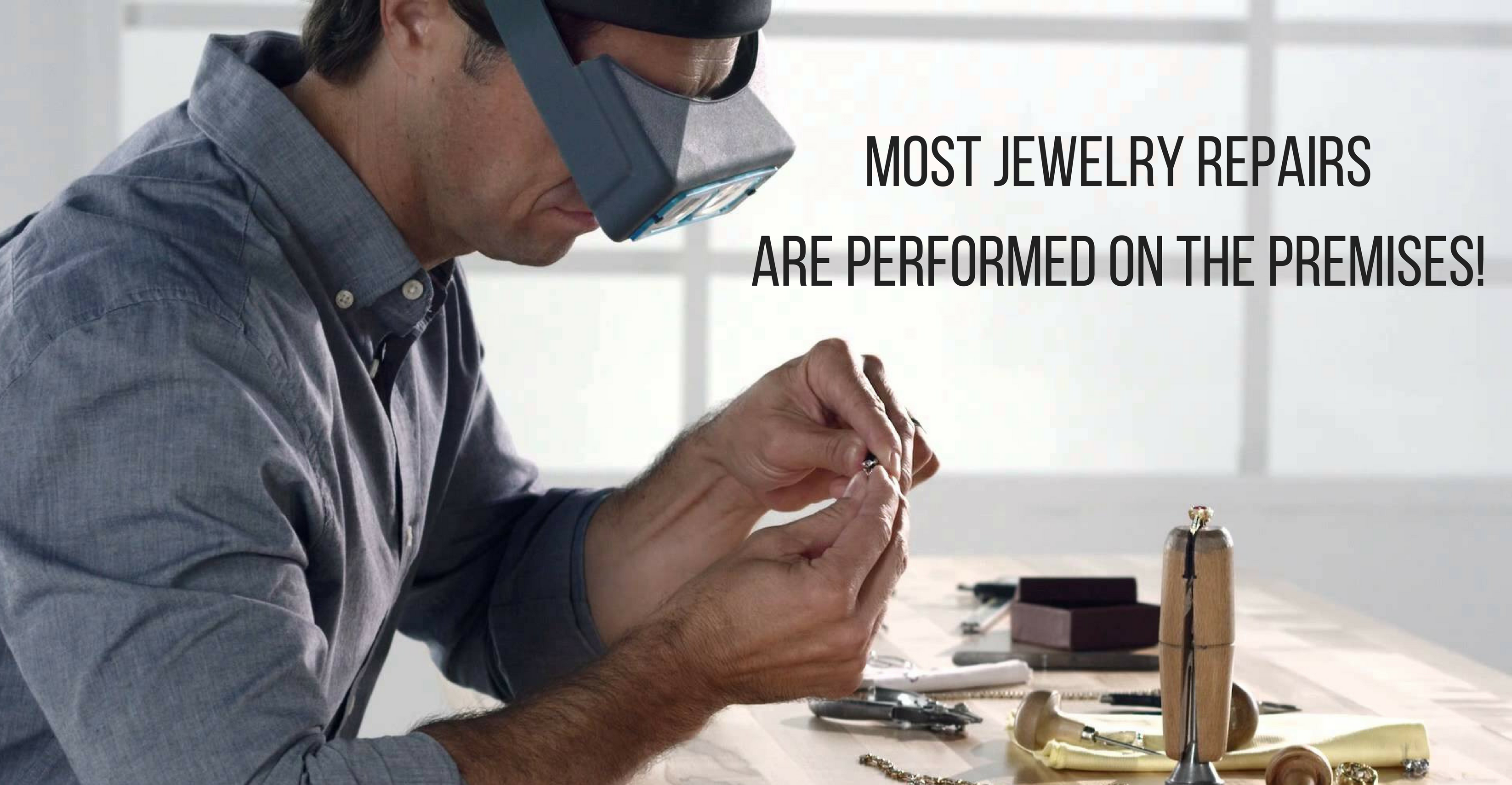 Welcome to Jewelry Design Gallery of East Windsor
We are a family owned, full-service jewelry store located in Town Center Plaza East Windsor, NJ. Managed by a highly qualified jeweler, we offer expert diamond setting, appraisals and a watch repair center on the premises. Our story began in 1998. After being an integral part of the growth of our family jewelry business in other locations, we decided to bring our expertise and expand into Mercer County, NJ. We specialize in selling diamond engagement rings, fine jewelry and custom designing heirlooms that your family will treasure for a lifetime. Our customer service is impeccable and we are thrilled to earn your trust. Our mission is complete satisfaction for our valued customers. We are proud supporters of our local community and are committed to supporting local schools and charities. We also offer personalized engraving services. We can modernize your family heirlooms of jewelry to look like new. Our highly trained staff is thrilled to show you our fine jewelry. Our services include diamond and watch appraisals which are accepted by all insurance companies. Bring in your unwanted or broken gold jewelry, and we can offer you the highest cash prices on the spot. Come in and visit Ken and Lisa, who have a combination of over 25 years in the industry. We would be very honored to be your family jeweler.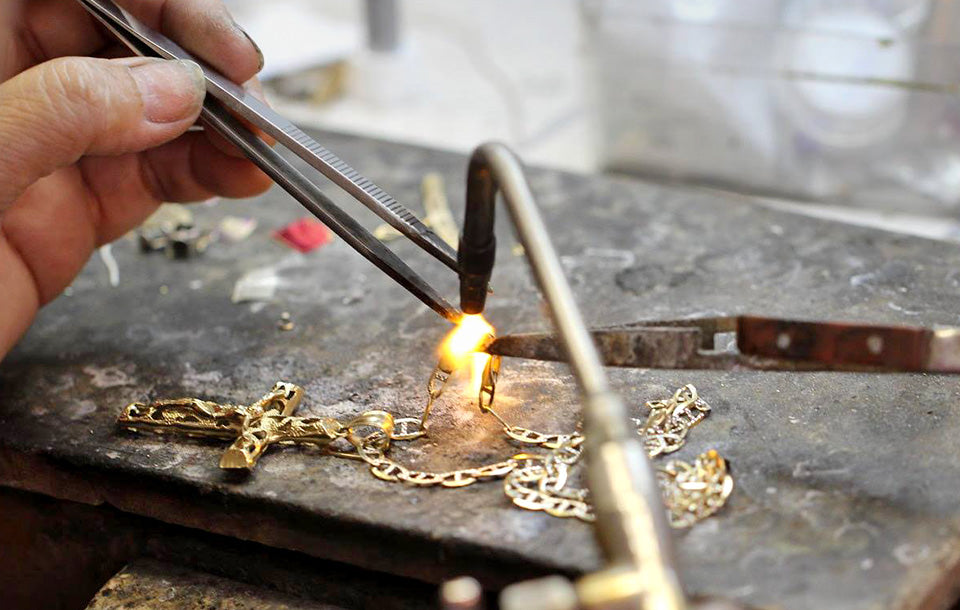 Quality is An Essential, Not A Luxury
At Jewelry Design Gallery of East Windsor, we love designing one-of-a kind pieces of jewelry–custom jewelry design is the heart and soul of our business. It is a time-consuming process that requires talent, creativity, effort, craftsmanship, and attention to every detail. But we love that type of work! We find it rewarding because every custom piece of jewelry is unique. Just as you are!
We are a full-service jeweler offering:
Jeweler on premises
Batteries and repair while you wait
Custom designing
Soldering
Pearl restringing
Insurance appraisals
Diamond setting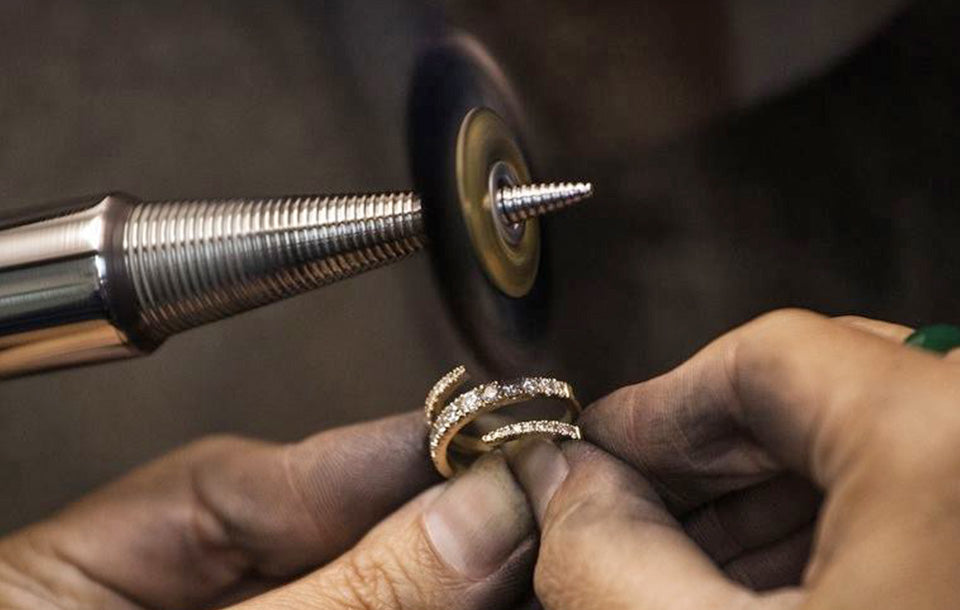 Custom Jewelry Design Service
Jewelry Design Gallery of East Windsor offers endless creativity when it comes to crafting custom pieces.
Choose from a wide variety of current in-store jewelry, custom-made pendants and rings; or let us design something for you! From one-of-a-kind engagement rings to customized heirlooms, if you can imagine it, we can craft it. We invite you to collaborate with our team to create a custom piece or gift that will surely be cherished for years to come.
Looking to do something unique with that special piece of jewelry? Bring it in and let us breathe new life into it. We often work with individuals to transform loved ones' heirlooms (gemstones, diamonds, wedding bands, etc.) into more modern pieces. We are able to reimagine these treasured items into keepsakes that better match your style, while also honoring the memory of the loved one that has passed.
Learn More About What Jewelry Design Gallery of East Windsor Has To Offer
In addition to our services listed above, we also have beautiful classic jewelry to choose from.
We apply the same level of care designing as well as repairing your jewelry. We offer impeccable watch repair and appraisal services.
To learn more, come visit us at the East Windsor location by giving us a call at 609-371-1800 or making an appointment below.